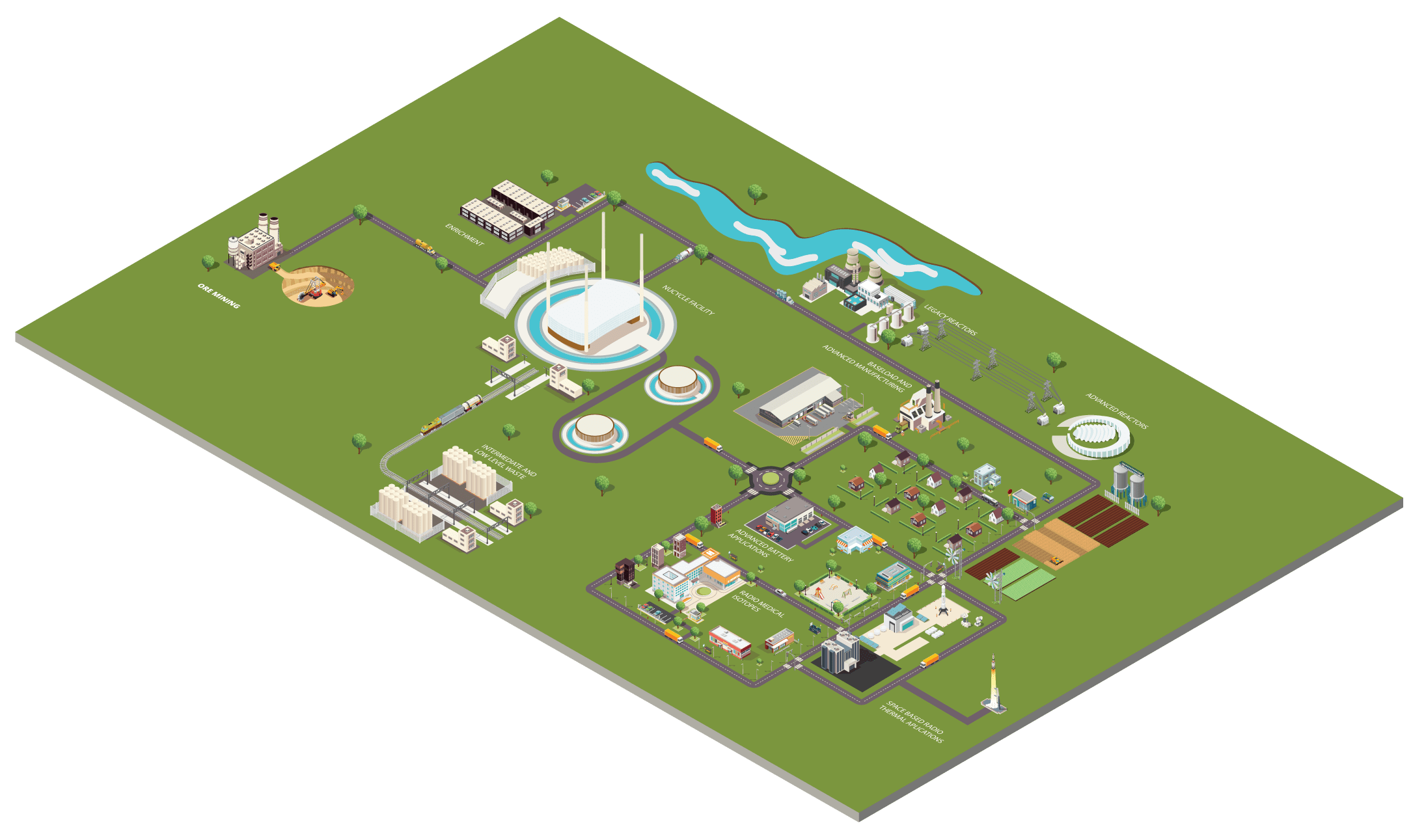 WITH NUCYCLE™ WE CLOSE THE CYCLE™

Used Nuclear Fuel (UNF) can be recycled and power modern day reactors. However, UNF has a blend of short-lived fission products, and transuranic isotopes that have intermediate half-lives of tens of thousands of years – with NuCycle™ nuclear waste can be a thing of the past.
The lack of recycling in the United States (known as reprocessing) has necessitated geologic storage for hundreds of millennia. With NuCycle™ transuranic fuel and a wide plethora of isotopes are extracted so that they can serve humanity as fuel for fast-spectrum reactors or other advanced tech applications.
RESTORING
PUBLIC CONFIDENCE

Polling reveals that majority of U.S. citizens view nuclear power unfavorably, despite being concerned about climate change; and that dealing with SNF remains the primary concern for those who may otherwise approve of greater deployment of nuclear power. By Closing the Cycle™ with NuCycle™ the Second Nuclear Era™ can begin.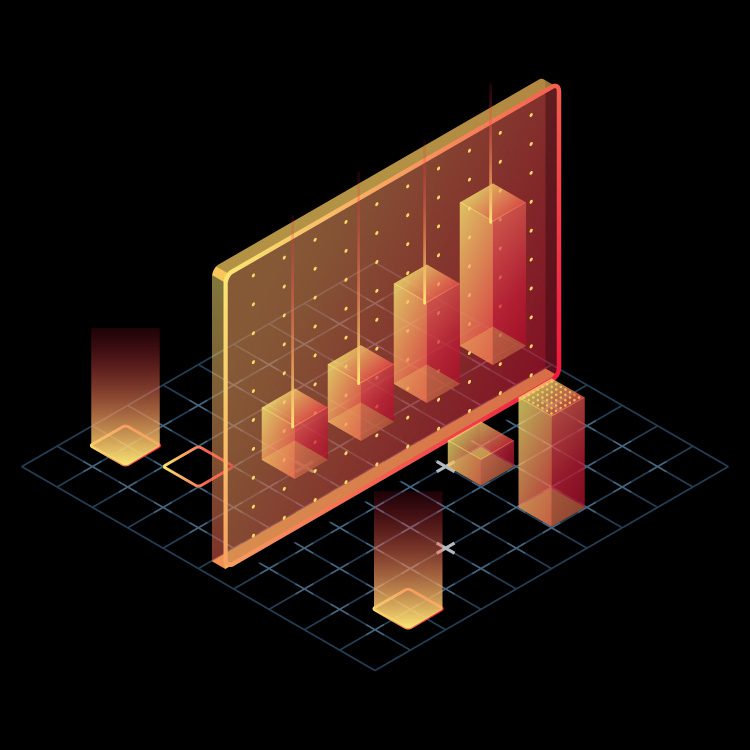 Reintroducing economic upside to the equation, the NuCycle™ system is designed to create holistic outcomes for all stakeholders.
With the goal of never producing a pure a plutonium stream, NuCycle™ utilizes a chemistries that greatly reduce criticality concerns. Moreover, build in proliferation resistance of TRU's enhanced by concentrating FP's, ensures long term viability and security through a simplified process and improved MC&A. Build with a semi-autonomous operation and enhanced security for electric and computer networks, NuCycle™ is ready to CLOSE THE CYCLE™ in a modern age​.
Using mediums that are impervious to radiolysis and can be efficiently recycled, NuCycle™ never utilizes organic solvents or reagents that leave behind waste problems of their own. Utilizing chemistries that increase operational modularity, capacity and economic viability, NuCycle™ offers a recycling opportunity that operates with fewer vessels, better optimized instrumentation and a major reduction in the need for expensive effluent treatment systems​.